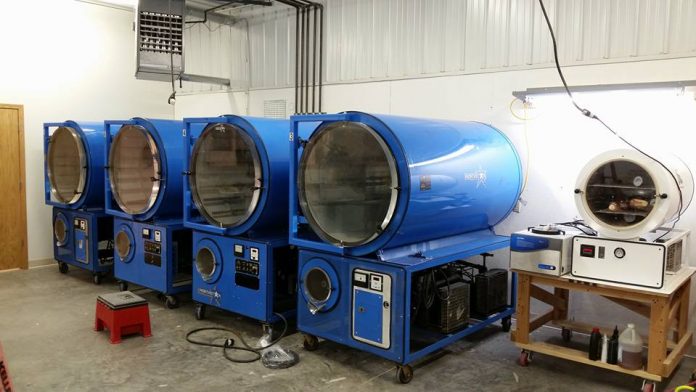 TTN- Stehling's Taxidermy in Jefferson, WI has substantially expanded it's freeze drying services to taxidermists and sportsmen. The Stehling's purchased four more 36″ x 72″ commercial dryers to keep up with demand . They now have five commercial dryers . " These new machines allow us to handle an even larger volume of freeze dry work and maintain consistent quality with a fast delivery time" said Aaron Stehling, co owner of Stehling's Taxidermy. " We have been getting requests to add services to our freeze dry offering" said Aaron, " We now offer freeze drying services for mammals, velvet antlers, fish, reptiles,and turkey heads".
The Stehling's Freeze Dryers
According to Mr Stehling, this expansion means more savings and convenience for their wholesale taxidermist clients " You can now combine wholesale shipments of specimens for conventional mounting and freeze drying. The finished product can be shipped back in the same box, saving you money on shipping both ways".
If you are interested in more information on Stehling's Taxidermy' s wholesale services, please visit their web site www.stehlingstaxidermy.com or call 920.674.3724