I paint a ton of fish in my studio, and have the best airbrushes available. after years of frustration, I wanted to try finding...
LATEST BLOG POSTS FROM OUR AUTHORS
Can Cause a Taxidermist Nightmares Recently, I was working through my work order backlog and I came across a Whitetail that I remember very well...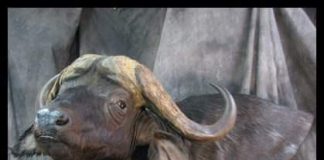 On the last article we talked about the square tubing in the manikin. This article I will cover how I install the...
TAXIDERMY & TECHNOLOGY NEWS
Google Chrome recently released their new requirements for website security. Starting in January 2017 all websites that collect user information will be required to...