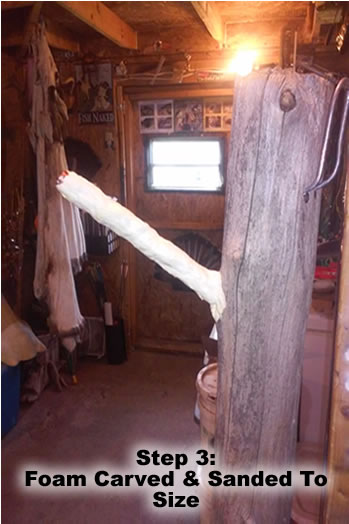 There are many challenges in taxidermy from time to time and more than often it's a daily occurrence inside the lab of the Taxidermy Journal. If it's one thing I have learned over the years, it is that a taxidermist must be innovated. Composition and design is a prerequisite in becoming a good taxidermist and to tell you the truth I was a horrible art student back in the day. Today we will talk about Waterfowl Support Wires.
I had previously mounted a wild migratory Canada goose that turned out to be too heavy to support with the gauge wire I used. It wasn't that the wire was too thin; the problem was I wanted the goose to be extended away from the post. If we were going to mount the goose tight up against the post, all would have been fine. I decided after that I wanted the goose to be extended out and away from the main post to give it a 3D lifelike appearance of coming in for a landing over a corn field. There was to be no evidence of any wires that showed support as there was going to be a considerable amount of space between the goose and main post. The support wire had to be hidden at no cost and I made it a priority. The post and base was already put together for the diorama scene that was to be included in this Canadian goose mount. I guess you can accuse me of poor planning as I really didn't know how I was going to attach the bird to the habitat scene. I had an idea, but it wasn't until everything was together, I decided to go with the extended reach.
I finally came up with a solution that would provide stability and strength to the mount by installing a ½ inch copper pipe to the post at an angle and to be disguised as a tree branch. No rhythm or rhyme I just took a 5/8 spade drill bit and drilled a hole into the post. Next the pipe was epoxied into place. The wire that supported the goose would run down inside the pipe. The threaded wire continued through the post to the backside where it was tighten down with nut and washer. This pulled the goose tight into the faux branch which kept it tightly secured. This resulted in extraordinary strength given to the mount support system. Unless the copper pipe bent, flexed and or wobbled this set up was solid.  When looked at from any angle it looks like a realistic branch coming out from the cedar post. No hint of any support wire can be seen anywhere.