WELCOME TO TAXIDERMY TALK FORUMS.
A FRIENDLY & PROFESSIONAL PLACE TO DISCUSS TAXIDERMY
---
Featured Sponsor
McKenzie Taxidermy Supply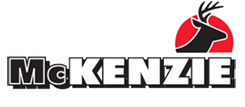 A new series of semi-sneak whitetail forms for smaller frame deer. Younger deer and deer from certain southern and eastern regions can have smaller frames and thinner faces yet can show impressive racks. The new 6300 series by Dennis Behn was designed from the ground up to fit these smaller bodied whitetails. Dennis worked closely with whitetail experts in these different areas perfecting the fit and look. The result is a form that combines a properly sized frame with an innovative brisket and accurately swelled neck creating a mature buck look even on smaller and younger bucks!
   • Smaller Frame
   • Thinner Faces
   • Innovative Brisket and Shoulder Points
   • The Mature Buck Swell That Customers Love!